Categories

Categories

Public Facilities
Energy
Railroads are experiencing a competitive resurgence as both an energy-efficient freight transportation option and a viable city-to-city passenger service. In 2012, Amtrak recorded its highest year of ridership with 31.2 million passengers, almost doubling ridership since 2000, with growth anticipated to continue. Both freight and passenger rail have been investing heavily in their tracks, bridges, and tunnels as well as adding new capacity for freight and passengers. In 2010 alone, freight railroads renewed the rails on more than 3,100 miles of railroad track, equivalent to going coast to coast. Since 2009, capital investment from both freight and passenger railroads has exceeded $75 billion, actually increasing investment during the recession when materials prices were lower and trains ran less frequently.
Take Action Today
We must commit today to make our vision of the future a reality –
an American infrastructure system that is the source of our prosperity.
---

Tell Your Legislator

Got a Question?

Sign Up for Updates

Be Social
Save America's Infrastructure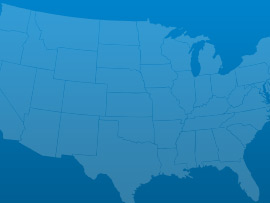 March 03, 2017
As the President's repeated in his address to Congress his pledge to dramatically increase infrastructure spending to the tune of $1 trillion, various Congressional Committees