Categories

Categories

Public Facilities
Energy
Over two hundred million trips are taken daily across deficient bridges in the nation's 102 largest metropolitan regions. In total, one in nine of the nation's bridges are rated as structurally deficient, while the average age of the nation's 607,380 bridges is currently 42 years. The Federal Highway Administration (FHWA) estimates that to eliminate the nation's bridge deficient backlog by 2028, we would need to invest $20.5 billion annually, while only $12.8 billion is being spent currently. The challenge for federal, state, and local governments is to increase bridge infrastructure investments by $8 billion annually to address the identified $76 billion in needs for deficient bridges across the United States.
Take Action Today
We must commit today to make our vision of the future a reality –
an American infrastructure system that is the source of our prosperity.
---

Tell Your Legislator

Got a Question?

Sign Up for Updates

Be Social
Save America's Infrastructure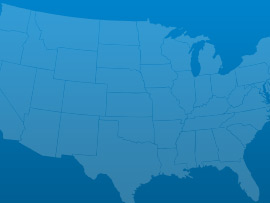 March 03, 2017
As the President's repeated in his address to Congress his pledge to dramatically increase infrastructure spending to the tune of $1 trillion, various Congressional Committees