Categories

Categories

Public Facilities
Energy
Our nation's inland waterways and rivers are the hidden backbone of our freight network – they carry the equivalent of about 51 million truck trips each year . In many cases, the inland waterways system has not been updated since the 1950s, and more than half of the locks are over 50 years old . Barges are stopped for hours each day with unscheduled delays, preventing goods from getting to market and driving up costs. There is an average of 52 service interruptions a day throughout the system. Projects to repair and replace aging locks and dredge channels take decades to approve and complete, exacerbating the problem further.
Take Action Today
We must commit today to make our vision of the future a reality –
an American infrastructure system that is the source of our prosperity.
---

Tell Your Legislator

Got a Question?

Sign Up for Updates

Be Social
Save America's Infrastructure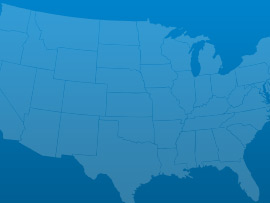 March 03, 2017
As the President's repeated in his address to Congress his pledge to dramatically increase infrastructure spending to the tune of $1 trillion, various Congressional Committees