Categories

Categories

Public Facilities
Energy
The nation's estimated 100,000 miles of levees can be found in all 50 states and the District of Columbia. Many of these levees were originally used to protect farmland, and now are increasingly protecting developed communities. The reliability of these levees is unknown in many cases, and the country has yet to establish a National Levee Safety Program. Public safety remains at risk from these aging structures, and the cost to repair or rehabilitate these levees is roughly estimated to be $100 billion by the National Committee on Levee Safety. However, the return on investment is clear – as levees helped in the prevention of more than $141 billion in flood damages in 2011.
Take Action Today
We must commit today to make our vision of the future a reality –
an American infrastructure system that is the source of our prosperity.
---

Tell Your Legislator

Got a Question?

Sign Up for Updates

Be Social
Save America's Infrastructure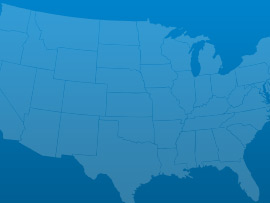 March 03, 2017
As the President's repeated in his address to Congress his pledge to dramatically increase infrastructure spending to the tune of $1 trillion, various Congressional Committees