Applications
Save America's Infrastructure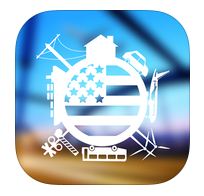 America's aging infrastructure received a "D+" from the American Society of Civil Engineers. Help save America's roads, water pipes, airports, and more. Learn about the 16 infrastructure categories, the economic implications of poor roads and broken water pipes, and how your state stacks up. Then tell your lawmakers to do something about it in the action center. Push notifications will let you know when it's most important for Congress to hear from you and a news section keeps you updated on current trends.
2013 Report Card for America's Infrastructure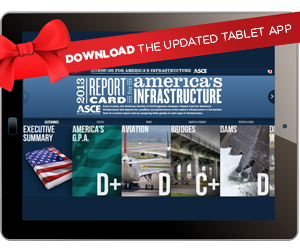 Put the Report Card for America's Infrastructure on your tablet! The 2013 Report Card brings you the most comprehensive and clear reference available on America's infrastructure. From videos to interactive content, this app shows how your state's infrastructure is doing and what needs attention.
For support regarding these apps, please contact reportcard@asce.org